Tyler Wenks is here service all of your Small Business IT and Tech needs.
He is located in the beautiful historical Pacific Building in downtown Roseburg 
727 SE Cass Ave.  Suite 222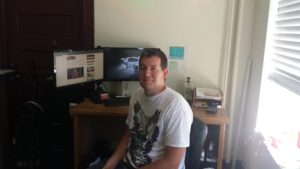 His  primary focus is on Small Business IT Support and Tech Support.
He service's everything from computers, servers, network switches, routers and firewalls, to video rental equipment.
He also engineers networks, backup and archive your data, and provide cloud storage.
Additional services coming in the near future.
Tylers moto is to question everything and try to find a way to do it better. Sometimes this means a better cost for the same experience, or better customer service for a competitive price, or many times it simply means that it is just overall, better.
Check out Tylers website: http://twe.dyndns.biz/